50+ meetings and events in 4 days
The Teams of Eurovent, Eurovent Certification, Eurovent Market Intelligence, COPILOT, PRODBIM and ISKID look forward to Building Bridges with you at the 2022 EUROVENTSUMMIT.
In short: #BuildingBridges
What to expect?
Each second year, Eurovent, Eurovent Certita Certification (ECC) and Eurovent Market Intelligence (EMI) welcome the Indoor Climate (HVAC), Process Cooling, and Food Cold Chain industry from Europe and international markets to their EUROVENTSUMMIT. With on average more than 500 manufacturers, industry associations, engineering societies, laboratories and political decision-makers participating in around 50 meetings, seminars and events, it has developed into a major meeting place of our industry with a reach beyond the EMEA region.
💡 In short: if you are actively dealing with Indoor Climate (HVAC), Process Cooling, and Food Cold Chain Technologies, or are looking to establish contacts in this industry, you simply must attend the 2022 EUROVENTSUMMIT.
When and where?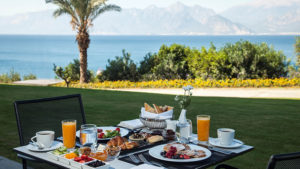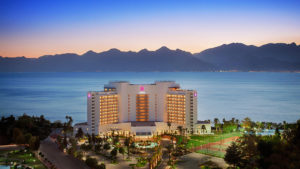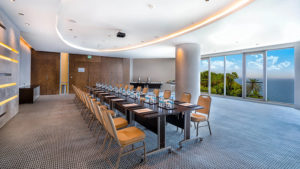 The EUROVENTSUMMIT is going to take place from 25 to 28 October 2022 at the Akra Hotel in the city centre of Antalya, Türkiye.
💡 Unless otherwise noted, all meetings take place at the Akra Hotel. Selected events will take place at external venues.
Address of the venue:
Akra Hotel
Şirinyalı, Lara Cd. No:24
07100 Muratpaşa/Antalya
Türkiye
Rooms are available on a first-come, first-serve basis via this link. In case rooms for your selected dates are not available anymore, please contact the hotel via reservation@akrahotels.com or +90 444 40 45. Alternative hotels in walking distance of the Akra Hotel include:
Akra V Hotel
Lucky Monkey Hotel
Antalya Adonis Hotel
Antalya Hotel Resort & Spa
Working group meetings including Get-to-know Sessions
The EUROVENTSUMMIT hosts a majority of working group sessions of Eurovent, Eurovent Certita Certification (ECC), Eurovent Market Intelligence (EMI), Eurovent Services Company (ESC), COPILOT and PRODBIM, including:
Eurovent Product Groups and Task Forces
ECC Programme Committees ('Eurovent Certified Performance')
EMI Committees ('Eurovent Market Intelligence')
Eurovent, ECC, EMI, ESC, COPILOT and PRODBIM Leadership Groups
Holding these meetings within one event creates unique networking opportunities and technical exchanges across product areas.
Whereas most working groups are only open to members of the respective group, meetings of the Eurovent Product Groups and Task Forces are open to all EUROVENTSUMMIT participants and include Get-to-know Sessions at the beginning of each meeting. You gain insight into:
The working group's scope and activities
The related 'Eurovent Certified Performance' programme
Statistical developments provided by EMI related to the specific product category
Who is running and chairing the groups
And much more…
Inspiring and forward-thinking side events
Each day of the EUROVENTSUMMIT in Antalya includes side events that go beyond the norm by not only offering unique networking opportunities, but providing an added value through:
Inspirational talks of leading personalities from in and outside the industry
Activities that present our industry's innovations from a different perspective
Connecting representatives of 30+ countries in extraordinary locations
Bringing participants closer to the local market, its key players, and vice-versa
Highlights include our evening flagship events, the well-known Eurovent Innovation/HUB, a dedicated parallel seminar programme in Turkish and English, and much more.
Spouse activities
Throughout the EUROVENTSUMMIT, high-quality activities are organised for spouses allowing them to discover Antalya's cultural and historical treasures. Your spouses are invited to attend all of the evening flagship events, lunches, dinners, as well as the dedicated spouse programmes on Wednesday, 26 and Thursday, 27 October.
Dress code
October sees temperatures begin to cool as the summer season draws to a close in Antalya. It is still much warmer than many parts of Europe during this period, so this is a great time to soak up the last of the summer sun. The temperatures can swing from 14-26°C, with the daily average of around 20°C.
During all meetings and evening events, the dress code is business casual. We don't expect anyone to show up in meetings in a suit, so you can pack light clothes. Occasionally it might rain, so don't forget to bring an umbrella.