Event passes

Summit pass (gold)
Provides access to all meetings, events, seminars, and amenities during all EUROVENTSUMMIT days
Fee: 189 EUR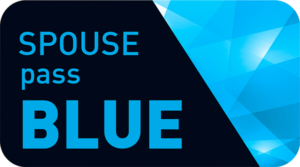 Spouse pass (blue)
For spouses
Provides access to the spouse programmes on Wednesday and Thursday
Provides access to all lunches, evening events, seminars, and amenities during all EUROVENTSUMMIT days
Fee: 189 EUR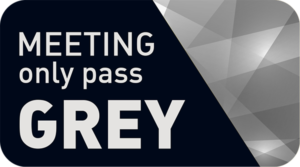 Meeting only pass (grey)
DOES NOT PROVIDE ACCESS to any seminar, evening event, spouse activity, and/or dinner
Provides access only to meetings and lunches during all EUROVENTSUMMIT days
Fee: 14 EUR administration costs + related Eventbrite fees
Event conditions
All ticket types include free lunches and coffee breaks.
For event passes acquired during the Summit (onsite payment), a surcharge of 50% on the respective online ticket price will be applied.
Tickets are 50% refundable until 30 August 2022. As of 01 September 2022, no refund is possible.
VAT invoices will be automatically issued after registering. According to Article 53 of Council Directive 2006/112/EC, the place of taxable supply for this event is Turkey. Ticket buyers who are registered VAT payers in Turkey are obliged to pay VAT locally, in form of reverse charge.
Hotel reservation
The 2022 EUROVENTSUMMIT will take place in Akra Hotel. All participants receive very beneficial rates when booking their hotel room through this reservation form.
| | | |
| --- | --- | --- |
| Standard Room with City View | Single: 141 EUR/night | Double: 176 EUR/night |
| Deluxe Room with Sea View | Single: 156 EUR/night | Double: 191 EUR/night |
| Grand Deluxe Room with Sea View | Single: 191 EUR/night | Double: 226 EUR/night |
| Corner Deluxe Room with Sea View | Single: 216 EUR/night | Double: 251 EUR/night |
| Mediterranean Suite | Single: 241 EUR/night | Double: 276 EUR/night |
Rooms at discounted rates are available on a first-come, first-serve basis until Tuesday, 16 August 2022. On the dedicated hotel reservation page, you can see whether your preferred dates and room types are still available.
For any special requests or in case the rooms for your selected dates are not available anymore, please contact the hotel via reservation@akrahotels.com or +90 444 40 45.
Come early or stay longer to explore Antalya! Negotiated event rates are applicable from 22 to 30 October 2022 and include open buffet breakfast, access to all hotel facilities (pool, gym, private beach and more) and 8% VAT.
Alternative hotels in walking distance of Akra Hotel include:
Transport
Arrival
The Antalya Airport is an international airport located 13 km northeast of the city centre and the only airport in the city.

Turkish Airlines is the official airline of the 2022 EUROVENTSUMMIT. Special discounts are offered to all participants. To proceed with the online booking tool, visit the Turkish Airlines promocode website and use the event code 003TKM22 in the 'Promotion code' section.
Taxi & public transport
It is possible to arrive to the Antalya city centre by bus, tram, or taxi. The Antalya Airport website offers detailed information on all public transport and taxi options.
Getting around
Climate
October sees temperatures begin to cool as the summer season draws to a close in Antalya. It is still much warmer than many parts of Europe during this period, so this is a great time to soak up the last of the summer sun. The temperatures can swing from 14-26°C, with the daily average of around 20°C.
During all meetings and evening events, the dress code is business casual. We don't expect anyone to show up in meetings in a suit, so you can pack light clothes. Occasionally it might rain, so don't forget to bring an umbrella.
Local recommendations
Antalya offers a wide range of cosy restaurants with a selection of delicious local dishes and drinks. Some tips from the organisers include:
Balikci Irfan: Mediterranean cuisine, seafood, big variety of 'mezes', great local wine, located around 20-25 min walking distance from the Akra Hotel
Arma Restaurant: Renowned for its delicious seafood selection, this restaurant is located in the historical heart of Antalya, right at the local harbour
7 Mehmet: This is the place to be for any local, a must-visit if you want to try the best local cuisine (best to take a taxi, as the location lies 10,5 km from Akra Hotel)
Organisers
Get in touch
Downloads
All 2022 EUROVENTSUMMIT logos are publicly available and can be downloaded below.
In case you wish to have other Summit promotion materials (e.g. banners), don't hesitate to contact Ms Andrea Gasparova.